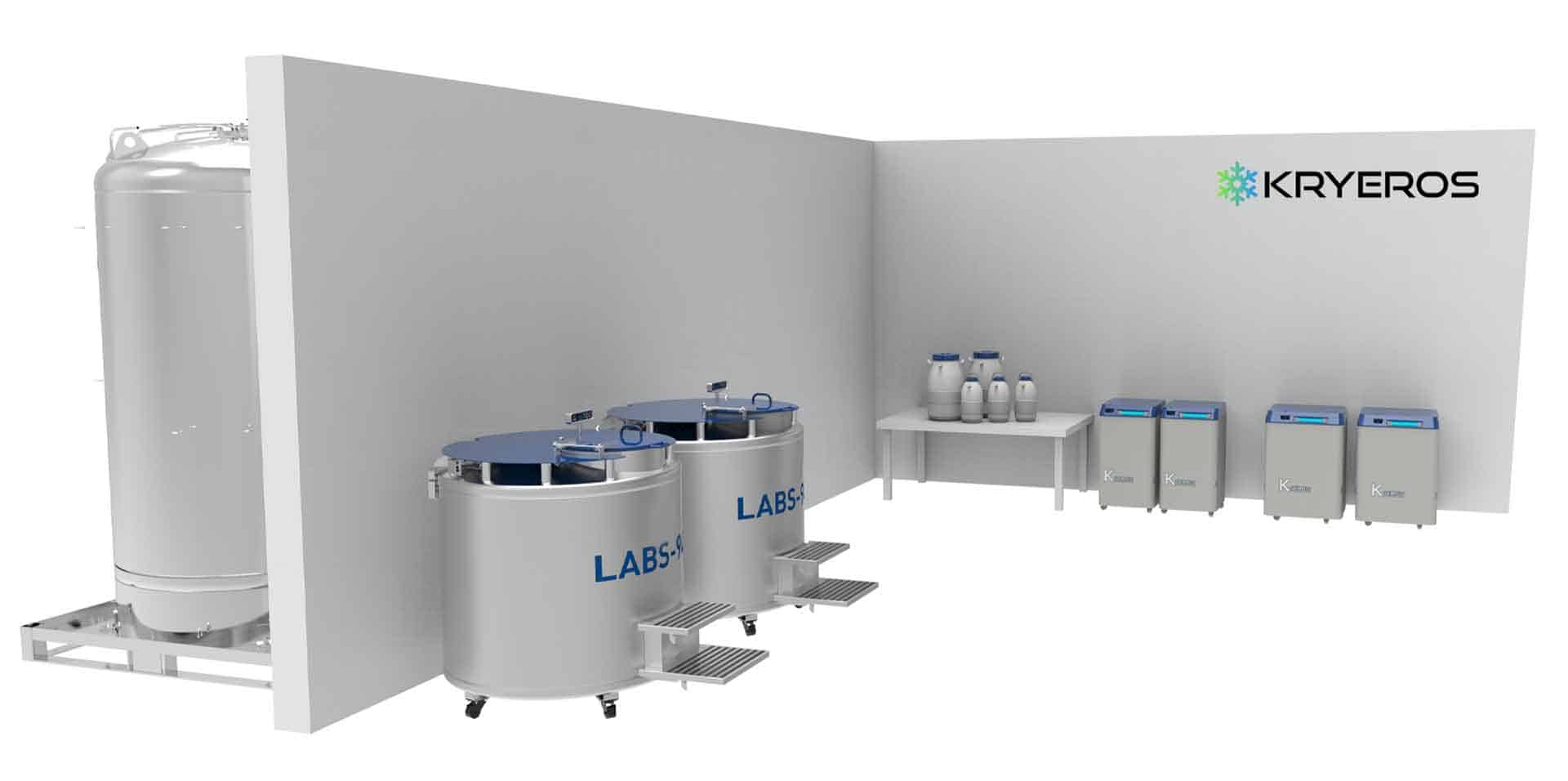 Kryeros is highly experienced in the design, planning, and implementation of efficient cold-chain systems.
The delivery and storage of liquid nitrogen is a complex issue. Understanding pressure requirements and the subsequent implications for mass transfer of cryogen is vital for both optimizations of refrigerant cost and the capability of the system to deliver sufficient cryogen to the point of use.
Choice of supply storage modality, delivery piping, and, fundamentally, the choice of supplier and supply type for liquid gasses are critical for the security of your application and the management of operational costs.
Storage system design is critical to the long-term safety and security of the stored material. The choice of storage equipment appropriate to a specific application is dictated by the type of sample, purpose of storage, longevity, viability requirements, and the documentation and compliance required for the operating environment. With more than 30 years of experience in this market space, we can advise you on how to create an optimal solution for any storage or shipping requirement.
Full-Service Cryogenic Consulting Services
Kryeros can help you create complete compliance packages, including URS, DQ, RA, IQ, OQ and PQ design, authoring and implementation.