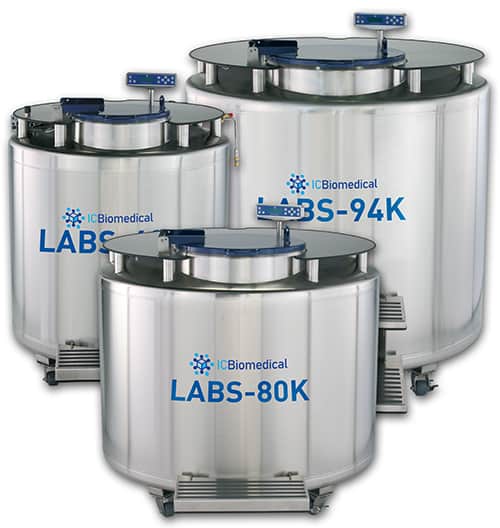 LABS Series – Laboratory Archival Biological Storage Cryostorage Systems
 State-of-the-Art Engineered Cryogenic Freezers
Featuring highly efficient units with very low LN2 consumption and extremely stable near-liquid temperatures at the top of the inventory control systems, the LABS Series is the benchmark in biobanking cold storage equipment.
Liquid nitrogen storage in either liquid or vapor phase applications make the LABS Series the definitive choice for long-term sample storage application where temperature stability and sample security are required.
LABS Freezer Features:
LN2 storage in either liquid or vapor phase
All stainless steel construction
Single-point aluminum turntable design
Hinged lid and stainless steel tabletop working surface
Enhanced and intuitive controller technology
Capabilities for data collection, event scheduling, and enhanced security settings
K Series – Cryostorage Systems
Reliable, Efficient Cryogenic Freezers With Easy Access to Samples
Featuring the safety of electronic controllers that monitor and manage liquid level, temperature and a full array of alarms, K Series Cryostorage Systems provide sample storage solutions for either liquid or vapor phase applications when equipped with suitable inventory control systems.
With vial storage capacities from approximately 3000 to more than 38,000, the K Series Cryostorage systems provide easy-to-use sample storage and retrieval for many types of cryogenic storage applications.
K Series Freezer Features:
LN2 storage in either liquid or vapor phase
Intuitive touch controls
Stainless steel vacuum vessel
Modular design
Durable powder coated cabinet
Caster mounted
Superior vacuum performance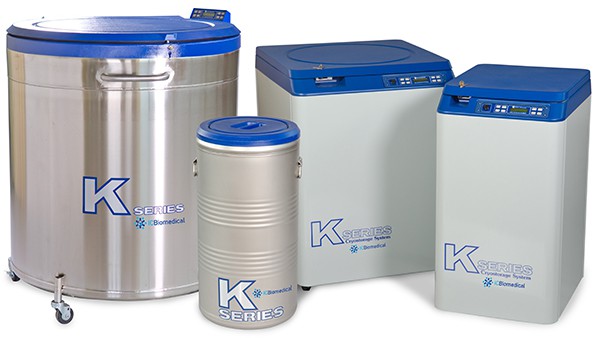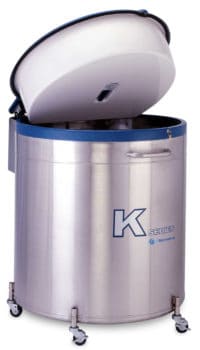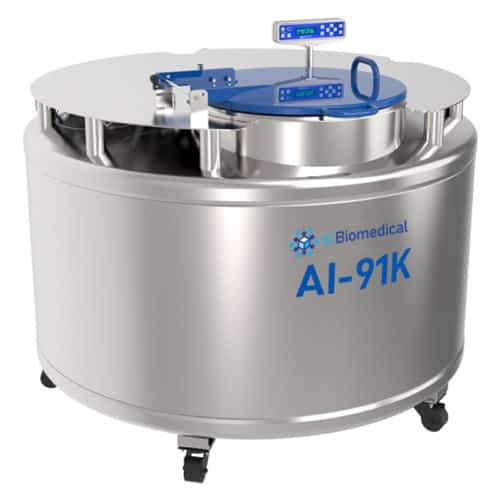 AI-91K SERIES STATE-OF-THE ART BULK SEMAN STORAGE
Designed For The Animal Husbandry Market
High efficiency – very low LN2 consumption
Storage capacity of 93,000 0.5cc straws (10 straws per cane)
LN2 storage in either liquid or vapor phase
Single pivot point aluminum turntable design –smooth rotation and ergonomic use
Hinged lockable lid and full-size stainless steel tabletop
Easy operation with a convenient working surface
Eliminates any mechanical component maintenance
Full height, segmented and labeled turntable provides easy inventory storage access and management
Convenient access to measure LN2 level
Available with Optional Liquid Level Controller
Laboratory Freezer Information Request
For more information on High-Capacity Laboratory Freezers, please fill out this form. We will reply with pricing and options.